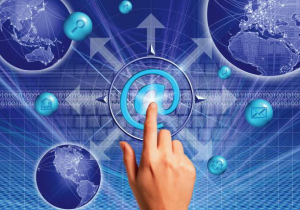 How small is your business? Is it just you, one employee, ten employees, or far more? Do you believe your product or service cannot be sold online? Does your business really need a website? This is possibly the most important and most frequently asked question by small business since the mid 1990's. Even then, when ecommerce was at its infancy, the most negative futurists agreed that eventually a major portion of business revenues would result from online transactions or result from online marketing.
First, size is not an issue in judging your need for a small business website. Second, do not be too quick to assume that your product cannot be sold online. In fact, today there is very little that is not sold over the internet. Someone will always figure out how to sell or at least market a product or service online. Statistics for 2009 show that small business websites accounted for half of their companies' sales.
This does not mean placing all your efforts into a small business website; however, if your product lends itself to easy online sales as shown by the bottom line, you may consider a full ecommerce site and ecommerce software. If you do not have a website, you are simply losing out on potential business.
What does a small business website add to your company? To begin, at a minimum, a small business website provides a presence for your business and a place where customers, potential employees, business partners, and potential investors can learn about your business and its products or services.
Of course, to be taken seriously, the website must have a professional look. If well designed, a small business website can project the image of a larger company. Naturally, it is also better to have no website than a bad one. A consumer searching for information online before making a purchase is now the norm, especially when it is a new kind of purchase or a major purchase. With a properly designed site, it can provide a chance to make a favorable impression on a potential buyer.
Therefore, free small business websites such as provided by Google and others with a small choice of templates are fine if you are confident in your design capabilities. If you are not, then consulting with a professional designer is worth the investment and it doesn't need not be expensive. If on a tight budget, consider hiring an intern from a local college that is looking for experience and a reference.
Regardless of your choice, you must initiate the design process by deciding what you want to accomplish with your small business website. Obviously, these will be dependent on your business and can be very basic, from just attracting potential customers and giving contact information to a fully functional ecommerce site with a store front and shopping cart for actual sales.
Even the minimum will require a home page, product page, service page, "about us" page, and "contact us" page. This does not mean you need individual, linked pages but it is highly recommended. Share your company story and product or service information. These text areas cannot have too many keywords. If possible, include real customer reviews. These serve two purposes by showing customer satisfaction and by adding more keywords. Include photos of your location, people, product, even videos.
Include an email address on your "contact us" page along with a local and toll free number. If you provide an information request form make the customer's phone number optional. It is important to include a FAQ section because an informed buyer is more likely to proceed with your product or service. This is a great way to emphasize product or service benefits and again add more keywords and phrases to the site. Add printable coupons especially for services or store pickups. If providing a service, include a quote request form.
A beautiful small business website with all the trimmings is useless without traffic. Make sure that there is proper search engine optimization (SEO). For immediate traffic, you will want to invest in PPC advertising such as Google Adwords and arrange for your URL to appear in Google maps for your area.